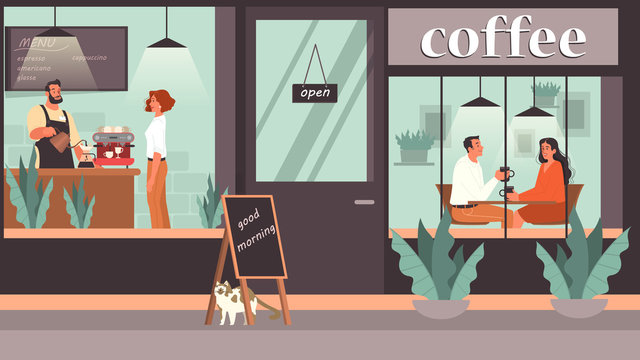 Read Time:
9 Minute, 27 Second
Written by Cindy Lac, Edited by Emily Seeto
The first week of university has passed for phase one, with first years heading to campus for SGs for the first time and possibly experiencing your first anatomy practical. Maybe you've learnt a lot! Maybe not so much. But one thing's for certain- most students would have eaten on campus already, be that some food from home or from our lovely upper campus food court. Hopefully this piece hasn't come too late and can help you decide where and what kind of food you would like to spend your money on, with some honest reviews and personal experiences I have collated from some of my friends as well as yours truly.
I've tried to include pescatarian, vegan and vegetarian diets within my reviews as much as I could (sorry gluten free people, I love my rice and noodles way too much for some of the places listed). Also, please take the rankings as a general guide – I tried to be as objective as possible as far as food can be!
Caffé Brioso
On the cusp of upper campus, Caffé Brioso is located in the library lawn, on your right as you turn out of the Mathews food court. It previously used to be a coffee cart in the library lawn, but now has relocated to sell an even larger menu.
They have the most affordable coffee on upper campus – it does the job. Their food is also very nice and not too pricey, with fresh salads and some hot food that changes from day to day. Caffé Brioso is the perfect pit stop before leaving university or grabbing some food to bring into the library in preparation for a long study session.
Summary:
Pricing: 10/10
Taste: 9.5/10
Vibes: non-existent
Total: 9.75/10
Website: http://www.caffebrioso.com.au
Laksa Delight/Satay Delight
Despite being called Laksa Delight, I have to confess I have never purchased any laksa from this place. Located in the Mathews food court, there is constantly a line at this place. There is a variety of Asian side dishes to choose from to complement your rice/noodles, which may change from day to day.
This place is always reliable, closing slightly later than its competitors at the food court, meaning that post SG food is available (with some choices being limited). A choice of 3 sides is $13.50, but is admittedly very filling. For smaller eaters, 2 sides comes to around 10 dollars while just 1 side is just under $10. Since they give you a fairly packed container, I've chosen to give it more points in terms of the portability of its meals.
I have a friend who is a frequent patron of this establishment, and they have mentioned the portion sizes becoming smaller throughout last year, be that due to inflation or because the staff were busy. Fortunately, this hasn't been a problem this year, with the staff providing them with more than one scoop of each of their desired sides.
Summary:
Pricing: 9/10
Taste: 10/10
Vibes: non-existent
Total: 9.5/10
Phở House
This Vietnamese place is located in the Pavilion, above the upper campus food court. It is spacious with some seats having charging ports where people study in between classes. Its pro is also its con – the popularity of the venue due to its comfy seating as well as the good food causes constant buzzing of people during peak lunch hours as they get their fill of delicious beef noodle soup during the winter, or traditional bánh mì for a hot day.
Their prices have withstood the test of inflation, with their go-to basic phở tái being $11 a bowl. Don't worry non-beef eaters – their chicken phở and vegetable and tofu phở is also $11, so no complaints there. However my one gripe (coming from a place with really cheap and nice Vietnamese food) is the price of the bánh mì, which can range from $8-9 dollars depending on the filling. One downside is that you can't exactly bring this food anywhere and would have to eat it immediately, which may not be optimal if you need to rush to class.
The food is always amazing with the right portion size to boot from personal experience. The staff are friendly despite the lunch rush and the self-serve sauce station is usually relatively clean. A friend of mine has once gotten a giant piece of bone in her broth once however, but maybe that was a once in a lifetime event.
Summary:
Pricing: 9/10
Taste: 9/10
Vibes: 10/10
Total: 9/10
Gradueat
Gradueat provides cheap coffee as well as nice warm food in case you missed out on brekkie. It is also in the Mathews food court, on your right as you go down the steps. I recommend trying the cheese toasties as a pick-me-up after a particularly difficult practical or lecture, and would say it's my campus comfort food if I am not planning on spending too much that week.
The staff are always friendly, never failing to smile and saying hello as I walk by in my transit to the rest of the university. The food on display is always tempting and tests my self control.
Summary:
Pricing: 9/10
Taste: 9/10
Vibes: non-existent
Total: 9/10
XS Espresso
This coffee shop is cosily planted at the edge of the Biotechnology and Biomolecular Sciences building. It has ample seating and a comfortable vibe, definitely suitable for catching up with your friends in different sequences/colleges before the next class or vibing to your own music and enjoying some time alone. Do watch out for tutors and other faculty members also resting there though – some conversation topics are best avoided in this place, especially if it was a particularly difficult anatomy practical!

XS has a variety of different drinks, including smoothies, milkshakes and juices that are always refreshing after a two hours of standing. The coffee is decently priced, ranging from $4.4 to $6.5 depending on the coffee type. The baristas are friendly, accommodating, have a quick turnaround time and most importantly, make really nice cups of joe. Their hot chocolate was a favourite of mine last winter – they make the best hot chocolate on campus, which you'd hope, given the price.
They also provide little bites to eat which have saved me many a time after the morning scramble to a 9am practical having not eaten breakfast. I would nibble on a cookie or some sandwich while making my way to the main library for the next onslaught of online practicals.
One downside is that it does close at 4pm, meaning the 3-5pm batch of SG goers are denied a post-class snack or drink. However, this is going to be common for most of the places in upper campus, so be sure to grab something beforehand. Or perhaps bring your own!
Summary:
Pricing: 8/10
Taste: 9/10
Vibes: 7/10
Total: 8/10
Website: https://xsespresso.com.au/locations/unsw/
Menu: https://xsespresso.com.au/wp-content/uploads/2022/07/220705_XS-MENU.pdf [ignore the Dinner menu as the UNSW shop closes at 4]
The Little Marionette
Just opposite to the Pavilion is this coffee shop. One of the many options on upper campus to supply you with your daily dose of caffeine. It is slightly further away from our usual residence of Wallace Wurth, which means there is less of a chance of meeting faculty members you know. There aren't the most places to sit, however the Pavilion is pretty close and there are some other outdoor seating nearby.
Alongside their coffee, they do provide some prepped foods in a sliding cooler, which are bought pretty frequently on observation, so no worries about multiple day old egg rolls. They also have chia pudding that is my personal favourite for $6.5 as a small snack before SG. The coffee itself is at a very competitive price, with 4 oz being $4, and 12 oz being $4.8. The quality is consistent during the times where I have gone for a drink.
Summary:
Pricing: 9.5/10
Taste: 8/10
Vibes: 6/10
Total: 7.83/10
Website: https://www.tlmatunsw.com [their pricing on their website hasn't been updated as of the writing of this article, so I personally went to take a look myself beforehand!]
Kebab Classic
What's a food court without your quintessential kebab place? Kebab Classic the lot of your usual kebab shops, with pide, pizza, gözleme, kebab and HSP galore. Found in Matthews and a little on the pricier side, you may choose to share your food with a friend to cut the expenses or only choose to eat here once in a while. It does close past 5pm, which means you can come over after SG to have some early dinner.
I found it interesting that the gözleme was priced more than the pides, which was unusual to me. There's nothing much else to say for this place – the food is in the comfort category and as you can see from the photo, there's always a long line of customers.
Summary:
Pricing: 6/10
Taste: 9.5/10
Vibes: non-existent
Total: 7.75/10
Stockmarket
This place is many students' go-to upper campus food choice. They sell healthy fresh foods that are perfect for the summertime. It is located in the Mathews food court, which means there isn't any dedicated seating for this place.
Stockmarket sells pastas and salads for a decent price, from $10-12 depending on the size and your combination choices (however it isn't as filling as phở). Their juice ($6-7) is also freshly squeezed and compliments their meals quite well. A full meal and drink from here does round up to just under $20, so it might not be the most affordable option for most people if bought regularly. Their complimentary sourdough bread always goes well with every purchase so I highly recommend trying this place at least once.
Summary:
Pricing: 7/10
Taste: 8/10
Vibes: non-existent
Total: 7.5/10
Sushi Roll/Tori
Being the only Japanese cuisine on campus [since the Quad food court purge], Sushi Roll has your staple Japanese sushi. It is a little pricey compared to your usual Sushi Hub, but that is to be expected of campus food. I believe this shop benefits the most from its cuisine compared to the others in Mathews food court given the portability of its food.
I would personally choose other places due to the price and the accessibility of sushi outside of campus. However, if craving the occasional raw salmon or chicken roll, Sushi Roll is your place.
Summary:
Pricing: 6/10
Taste: 7/10
Vibes: non-existent
Total: 6.5/10
Hopefully this has given you some idea about the range of available food options for you at upper campus! There's always middle and lower campus food options as well (if you dare venture further down), but I'll leave you to explore them yourself.