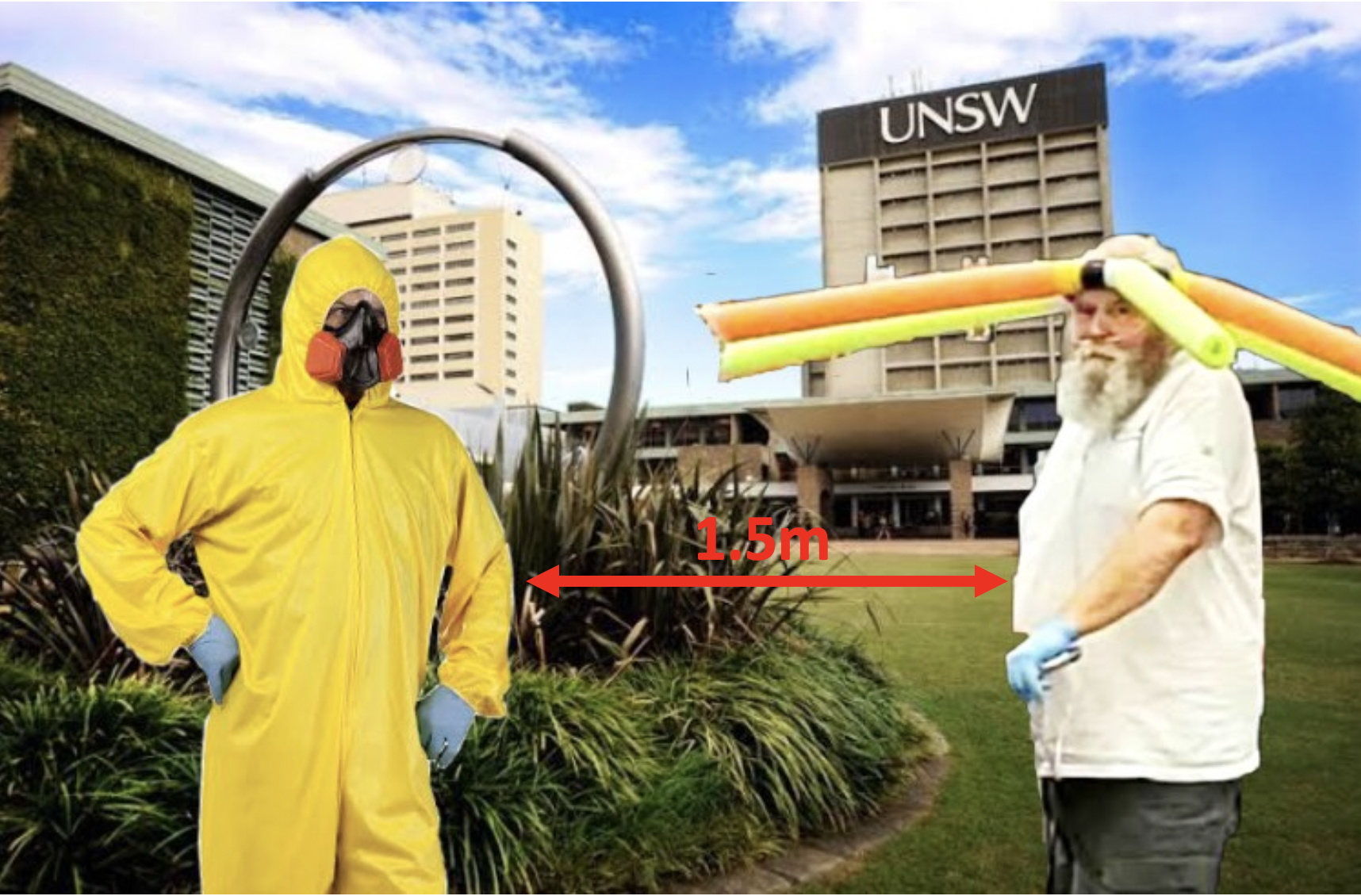 Read Time:
2 Minute, 9 Second
By Mansimran Loyal, Edited by Nipuni Hapangama
How willing are you to get back to 'normal' during a pandemic?
UNSW recently announced that all campuses could be reopened in the upcoming months if students and staff are willing to abide by new protection measures.
In a statement released yesterday, the university stated that it had "handpicked [measures] from countries at the forefront of combating COVID-19", in line with its standing as a "global university".
Enforceable precautions will include regular sanitisation, the compulsory wearing of masks and deployment of robot dogs to encourage physical distancing. These measures are expected to be in place for at least 12 to 18 months (subject to the discovery of a vaccine).

Figure 1: Robot-dog on Patrol
Complementary to physical distancing measures, classes are planned to be staggered over 24 hours. As a result, students may find themselves with an AM or PM schedule in compliance with new allowable campus numbers.
Whilst face masks are recommended, the COVID crisis board have allowed alternatives such as plague doctor masks, gas masks and Kevlar helmets. For those who are more tactile, wearing a dog cone is recommended to prevent excessive touching of the face.
In addition, all personnel on campus will now be required to wear distancing headgear. This measure is being adopted by the university for its success in "upholding social distancing".

Figure 2: Exemplar Distancing Headgear
To combat outbreaks on campus, on-the-spot swab testing will be conducted. The university will also require immunity passports at the commencement of your course. These can be obtained from your local GP, certifying your immunity status.
Designated entry and exit points will also be employed across campus. Anyone wishing to enter or exit campus must pass through these checkpoints, and are required to complete both a body temperature screening and immunity passport check. It is recommended that
students arrive early to account for potentially long waiting times at entry points.
Staff and students will also be required to wear a free, government-issued, COVID-safe ankle bracelet to track their movement around campus. To alert them of close contact with positive COVID individuals, an alarm will blare, followed by the release of small droplets of Hydroxychloroquine into the air.
However, the question still remains of how willing staff and students are to return the new 'normal'.
*DISCLAIMER: Please note, this is not a real article. However, many of the protocols have eventuated globally over time. If you want to keep safe during this pandemic, please follow actual government guidelines rather than the suggestions presented above.*