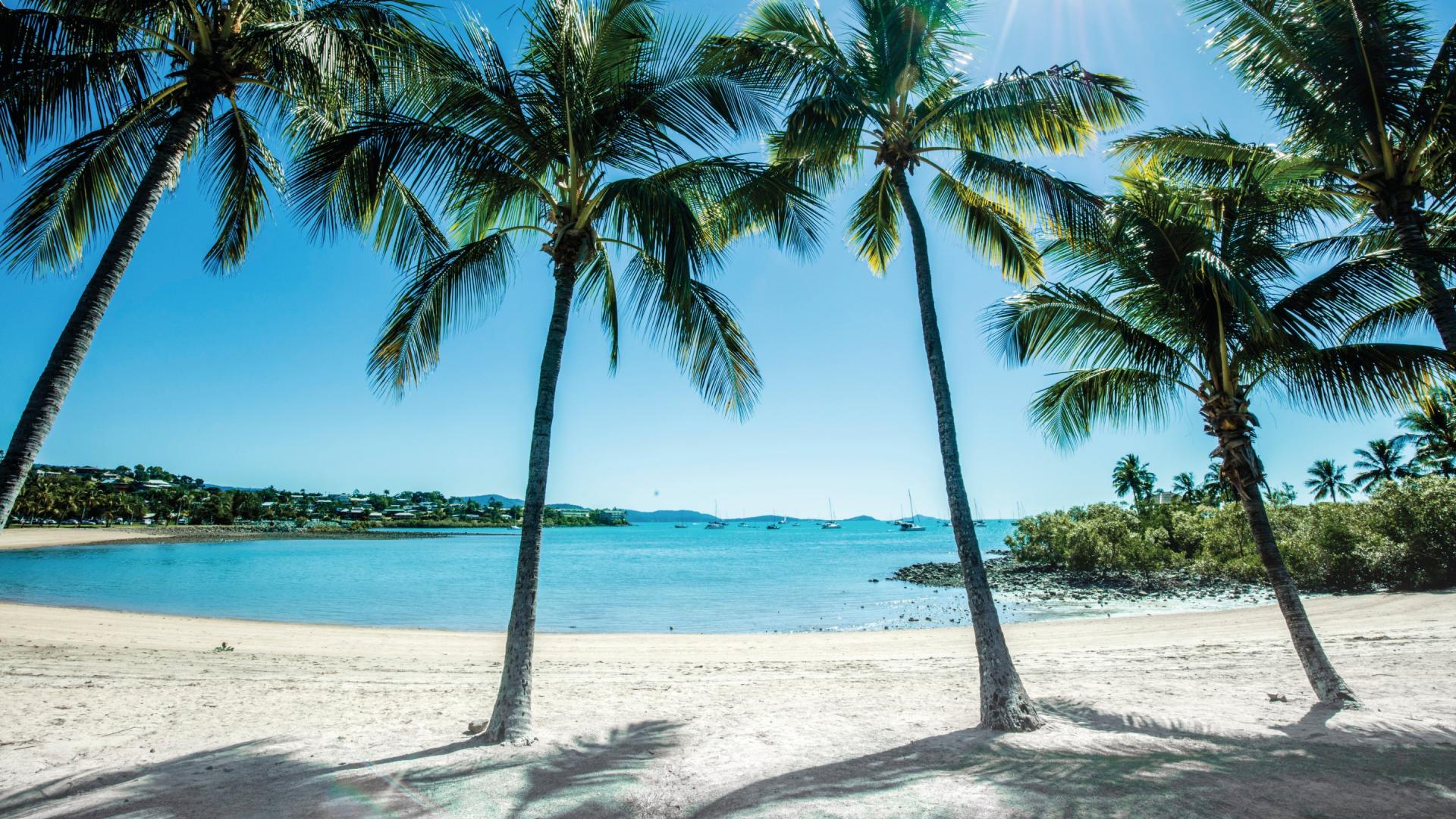 Read Time:
3 Minute, 47 Second
written by ELEANOR HALL
Airlie beach is situated on the Northern Queensland coast, in a region called the Whitsundays – famed for its white beaches and spectacular reefs. As a part of the John Flynn Placement Program (JFPP), I've had the pleasure of undertaking 3 placements with general practitioners in the area. In the last trip, Dr Sonya Khatiwala was my mentor, allowing me to shadow her.
I sit across from Dr Sonya Khatiwala, or just simply Dr Sonya, as she's affectionately known to patients. We're in her office, the same one we've sat in for the past 2 weeks as she's calmly listened to patients' concerns. Now in a moment of stillness, we take in the view of Airlie Beach, tourists lining the lagoon, sunburns appearing on their backs as they sleep through a lazy afternoon. Sonya smiles as I compliment the view, she tells me she doesn't often have the time to appreciate it. We tend to forget the wonder of places the more accustomed we grow, and now into her 13th year in the town, thick roots down, she was well and truly accustomed. Airlie beach is a far cry from her beginnings growing up in Detroit, which was, at the time, one of the most violent cities in the United States. It's hard, even for her, to grasp how she found her way to a little town on the coast of Queensland. She guesses that she's always had a sense of adventure, but most of all, a keen curiosity in medicine and how it functioned in different environments.
Okay let's start with some fun rapid-fire questions – Favourite book?
Huckleberry Finn.
Favourite Movie?
Psycho.
Favourite TV show?
The Good Wife.
If you could sit down for dinner with anyone alive or dead, who would it be?
Barack Obama
What drew you to medicine in the first place?
I think you get influenced by your family and what they want you to do. My parents were medical, so it was always there, and then as I got older I realised I liked science and it seemed like a good choice.
What interested you about rural medicine?
My real reason to come to Australia, and it wasn't particularly about coming to a rural area, was I wanted to see what medicine was like in a different country. It just happened to be part of the restrictions as a foreign doctor that you have to come to a rural area.
What's surprised you about working in rural medicine?
The relationships that you make with patients on a personal level. We see people, but they can also be your friend, your next-door neighbour, you can talk about other things than what's related to their presentation and medical conditions. That's what surprised me, the relationships.
So, what made you end up staying?
I think it was the relationships that I built up with people. More of a close-knit community. Being included in activities, being invited to dinners and parties, which sometimes in a bigger community is lost. You don't have that closeness and that's probably what has kept me here.
If you had a piece of advice for young doctors or medical students – deciding specialties what would it be?
It's funny really, I saw one of my friends from medical school in the States and she said 'don't go into medicine', I thought that was interesting. It's not what you think it is.
Don't get disheartened by the political and financial aspects of medicine. There's still that human side, that personal side to medicine. Unfortunately, some of the political stuff can weigh you down. Sometimes the financial constraints can weigh you down in picking a particular specialty, so for instance some people will choose to go into specialised medicine because they think they're going to make more money, instead of general medicine. I think people should consider what is going to be most rewarding, don't look at the financial side, look at the lifestyle issues. What will make you happy? What will give you the time to do the things you want to do rather than giving your entire life to medicine.
I thank Dr Sonya for the interview and move to leave, but she stops me.
"Wait I got it!"
"Got what?" I reply.
"The piece of advice." Right I laugh, she chuckles back.
"Have a life!"